Long Train Running (Doobie Brothers)

1:34

Simply the Best [Tina Turner]

1:51

Stayin Alive [Bee Gees]

1:41

No Roots [Alice Merton]

1:41

Like the way I do [Melissa Etheridge]

1:59

Easy [Lionel Richie]

1:52

Perfect [Ed Sheeran]

1:41

First Time [Kelly Family]

1:41

What's A Woman [Vaya Con Dios]

1:41

You Can Call Me Al [Paul Simon]

1:45

Tennessee Whiskey [Chris Stapleton]

1:45

Ain't Nobody [Felix Jaehn]

2:00

Thinking Out Loud [Ed Sheeran]

1:50

New York New York [Frank Sinatra]

1:52

Because You Loved Me [Celine Dion]

1:51

Walking on sunshine [Katrina & The Waves]

1:50

Fire [Pointer Sisters]

3:18

Atemlos [Helene Fischer]

1:42

Strength of a woman [Shaggy]

1:50

You To Me Are Everything [The Real Thing]

1:53

If you don't know me by now [Simply Red]

1:50

Was wirklich bleibt [Christina Stürmer]

1:49

Mr. Rock'N'Roll [Amy McDonald]

3:35

Standing in the rain [John Paul Young]

1:59

Strangers in The Night [Frank Sinatra]

1:37

Stir It Up [Bob Marley]

1:49

Smooth Operator [Sade]

1:50

Dreadlock Holiday [10cc]

4:18
Hörproben
Querbeet – so könnte man am besten die bunte Musikmischung von James Torto & friends beschreiben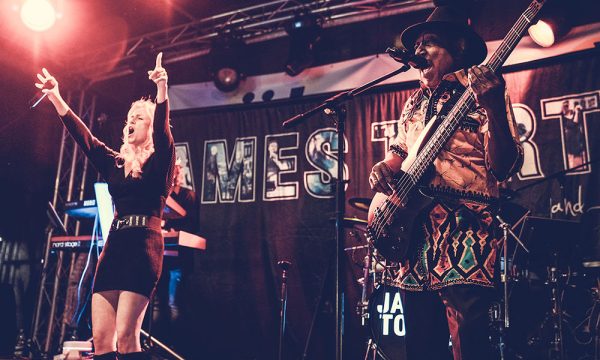 In den folgenden Hörproben können Sie in die Musik der Band reinschnuppern. Ob eines der schönsten Liebeslieder von Celine Dion für Ihre Hochzeit, ein lässiger Song von Bob Marley für Ihre Veranstaltung oder ein garantierter Partyhit von Helene Fischer für Ihr Fest – James Torto und seine Band haben den perfekten Sound für Ihr Event.
Long Train Running (Doobie Brothers)

1:34

Simply the Best [Tina Turner]

1:51

Stayin Alive [Bee Gees]

1:41

No Roots [Alice Merton]

1:41

Like the way I do [Melissa Etheridge]

1:59

Easy [Lionel Richie]

1:52

Perfect [Ed Sheeran]

1:41

First Time [Kelly Family]

1:41

What's A Woman [Vaya Con Dios]

1:41

You Can Call Me Al [Paul Simon]

1:45

Tennessee Whiskey [Chris Stapleton]

1:45

Ain't Nobody [Felix Jaehn]

2:00

Thinking Out Loud [Ed Sheeran]

1:50

New York New York [Frank Sinatra]

1:52

Because You Loved Me [Celine Dion]

1:51

Walking on sunshine [Katrina & The Waves]

1:50

Fire [Pointer Sisters]

3:18

Atemlos [Helene Fischer]

1:42

Strength of a woman [Shaggy]

1:50

You To Me Are Everything [The Real Thing]

1:53

If you don't know me by now [Simply Red]

1:50

Was wirklich bleibt [Christina Stürmer]

1:49

Mr. Rock'N'Roll [Amy McDonald]

3:35

Standing in the rain [John Paul Young]

1:59

Strangers in The Night [Frank Sinatra]

1:37

Stir It Up [Bob Marley]

1:49

Smooth Operator [Sade]

1:50

Dreadlock Holiday [10cc]

4:18
Haben wir ihr Interesse geweckt?
Wir freuen uns über Ihre Nachricht und erzählen Ihnen gerne mehr über James Torto und seine Freunde