Setlist
Die besten Hits der letzten Jahrzehnte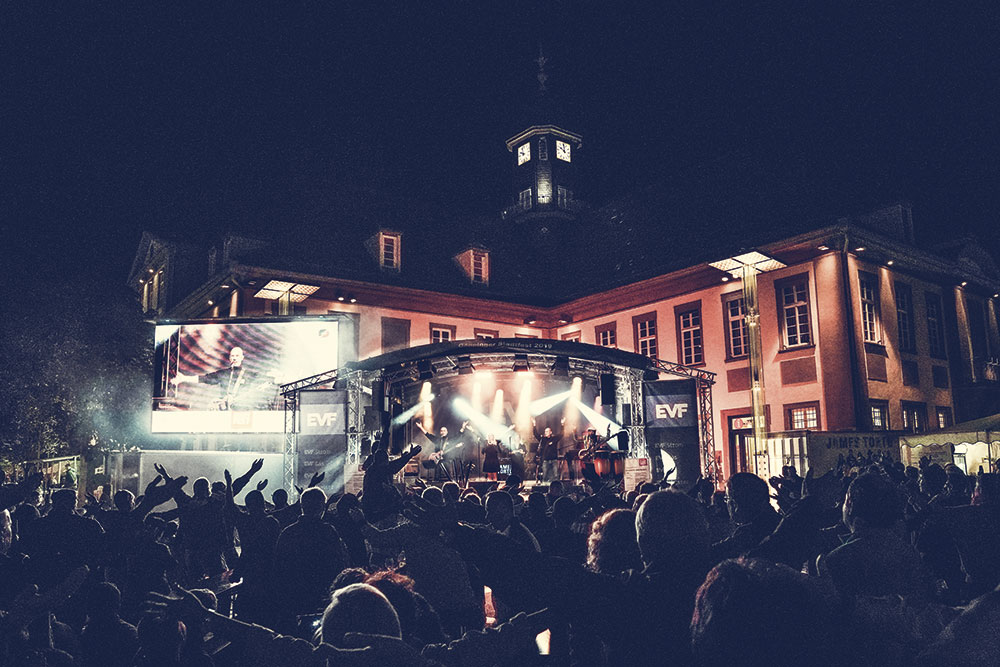 James Torto und seine Live Band bietet ein außergewöhnliches und sehr breites Spektrum an Musikrichtungen an. Egal ob Sommerfeeling mit Reggae Sounds, Rock oder romantische Lounge und Dinner Musik wie fetzige Party- und Tanzmusik mit den besten Hits aus den 70er und 80er Jahren und den aktuellen Charts – James Torto und seine Band sorgen immer für den richtigen Sound und die perfekte Stimmung für jeden Anlass. Die Partyband kann als Quartett, Quintett, sowie mit bis zu sechs Musikern gebucht werden.

Auszug 1
Reggae Musik & Latino Sounds
Bob Marley
Redemption Song
Inner Circle
Sweat (A la la long)
Bob Marley
Could you be loved
Inner Circle
Games People Play
Bob Marley
Stir it up
Shaggy
Strength of a Woman
Gipsy Kings
Volare
Steel Pulse
Brown eyed Girl
Shakira
Waka Waka
Krosfyah
Pump me up
Jimmy Cliff
Reggea Nights
Paul Simon
You can Call me
Eddy Grand
Gimmi Hope Joanna
Jimmy Cliff
You get it if you really wont
Sting
Love Is the Seventh…
Bob Marley
No Women no Cry
Jimmy Somerville
To love somebody
Johnny Nash
Rock me Baby
Laid Back
Sunshine Reggae
Bob Marley
Three little Birds
Shaggy
Angel
Ed Sheeran
Thinking out Loud  Reggae Version
Eric Clapton
Wonderful tonight  Reggae Version
Garland Jeffreys
Matador
Simply Red
Night Nurse
u.v.m.

Auszug 2
Dance & Party Musik
Heart
All i wanna do is make to you
Coldplay
Viva la Vida
Mark Forster
Chöre
David Guetta
When Love takes over
Christina Stürmer
Millionen Lichter
Imany
Don´t be so shy
Andreas Borani
Auf uns
Revolverheld
Lass uns gehen
Robin Thicke
Blurred lines
Max Giesinger
Einer von 80 Millionen
Die Toten Hosen
Tage wie diese
Matthias Reim
Verdammt ich lieb Dich
Herbert Grönemeyer
Mensch
Herbert Grönemeyer
Bochum
Sportfreunde Stiller
Applaus Applaus
Alexandra Stan
Mr. Saxobeat
Felix Jaehn
Ain't nobody
Sportfreunde Stiller
Ein Kompliment
Tom Jones
Sexbomb
Lady Gaga
Pokerface
Pink
Dear Mr. Präsident
Omi
Cheerleader
Alice Merton
No Roots
Dua Lipa
Be the one
Pink
What about us
Katharina & the Wave
Walking on Sunshine
J.Geils Band
Centerfold
Gloria Gaynor
I will Survive
Rocky Sharpe & The Replays
Rama Lama
Les Humphries Singers
Mama Lou
The McCoys
Hang on Snoopy
10cc
Dreadlock Holiday
Prince
Kiss
KC & the Sunshine Band
Give it up
Police
Every breath you take
Hot Chocolate
You sexy thing
Michael Jackson
Billie Jean
Earth Wind & Fire
September
Nena
Irgendwie, Irgendwann…
Klaus Lage
1000 und 1 Nacht
David Lee Roth
Just a Gigolo
Spider Murphy Gang
Skandal um Rosi
Bap
Verdamp lang her
Spice Girls
Wannabe
Amy Winehouse
Valerie
The Commodores
Brick House
Ini Kmaoze
Here Come the Hot Stepper
Kool & the Gang
Get down own it
Achim Reichel
Aloha he ja he
David Bowie
Heroes
Terence Trent D'Arby
Dance little Sister
Cher
Shoop Shoop Song
Pointer Sisters
Fire
u.v.m.

Auszug 3
Lounge & Dinner Musik
The Cars
Drive
Commodores
Easy
Simply Red
Holding back the Years
Chris Rea
Josefine
Wet Wet Wet
Love is all around me
Vaya Con Dios
What's a Woman (Wiener Walzer)
R.E.M.
Everybody hurts
Ed Sherren
Perfect (Wiener Walzer)
Sam Cooke
Stand by me
Marc Anthony
You sang to me
Bee Gees
Words
Ed Sherran
Thinking out loud
Alexandra Burke
Hallelujah
Curtis Stigers
You're all that Matters to me
Curtis Stigers
I wonder why (Langsamer Walzer)
Sting
Englishman in New York
Simply Red
If you don't now me by know (Langsamer Walzer)
Stevie Wonder
I just call to say i love you
Frank Sinatra
New York, New York
Percy Sledge
My special Prayer
Fats Domino
Blueberry Hill
Debby Boone
You light up my life (Langsamer Walzer)
Luis Armstrong
What a wonderful world
Christina Perri
A thousend Years (Wiener Walzer)
u.v.m.

Auszug 4
Discofox & Tanz Musik
John P. Young
Love is in the Air
Abba
Super Trouper
Boney M.
Horray Horray
John P. Young
Standing in the Rain
Harpo
Movie Star
Kool and the Gang
Celebration
Gloria Gaynor
I will Survive
Weather Girls
It´s raining men
Tom Jones
Sexbomb
Boney M.
Rivers of Babylon
Tony Christie
The way to Amarillo
Ben E. King
Stand by me
Boney M.
Daddy cool
Helene Fischer
Atemlos
Helene Fischer
Und morgen früh Küss ich dich wach
Udo Jürgens
Aber bitte mit Sahne
Wolfgang Petry
Weis der Geier
Wolfgang Petry
Sommer in der Stadt
Roland Kaiser
Joanna
Ella Endlich
Küss mich, halt mich (Wiener Walzer)
Andrea Berg
1000 mal belogen
Irene Cara
What a feeling
Barry White
You're the first, the last, the everything
Real Thing
You to me are everything
Daniel Boone
Beautiful Sunday
Helene Fischer
Nur mit Dir
Helene Fischer
Flieger
Howard Carpendale
Samstag Nacht
The Cats
One way wind
Kidmann & Williams
Something Stupid
Jennifer Warnes
Time of my Live
Chris Stapleton
Tennessee Whisky (Wiener Walzer)
u.v.m.

Auszug 5
Rock Klassiker
Simple Minds
Don't you forget about me
Journey
Don't stop believing
John Farnham
You are the Voice
City
Am Fenster
AC/DC
Highway to Hell
John Jett
I love Rock and Roll
The Proclaimers
I'm gonna be
Queen
Radio Gaga
Queen
I want to break free
Melissa Etheridge
Like the way I do
Tina Turner
The Best
Roxette
The Look
Mannfred Mann's Earth Band
For You
Mike and the M.
From the West Side…
Bryan Adams
Summer of 69
4 Non Blondes
What's up
Liquido
Narcotic
U2 & Mary J. Blige
One
Phil Collins
In the Air tonight
Cher (U2 Cover)
I still haven't found what I´m looking for
Bryan Adams
When you're Gone
Barcaly James Harvest
Live is for living
Doobie Brothers
Long train running
Foreigner
I want to know what love is
Pur
Abenteuerland
Kings of Leon
Sex on Fire
Rolling Stones
Satisfaction
Annie Lennox
No More "I Love You's"
Cher
If i could turm back time
u.v.m.
Lassen auch Sie sich von James Torto & friends mitreißen
Mit viel Energie und guter Laune wird diese Liveband auch ihr Publikum anstecken